If you have been seriously injured in a truck accident, your focus needs to be on recovery. However, while you work on healing, it is vital to have someone protecting your legal interests. Truck companies usually have large insurance policies, and the bigger the potential claim, the harder insurers work to minimize their payout to you. That's where an experienced and determined personal injury attorney comes into play. When you have an aggressive legal advocate on your side, your chances of recovering maximum compensation increase significantly.
The Knowledge, Experience and Results Needed to Win Truck Accident Cases
At Chester Law Group Co. LPA, our attorneys have more than 190 years of combined legal experience. We focus solely on personal injury law and have successfully resolved numerous 18-wheeler truck accident claims. In fact, many of our settlements and verdicts have been in the millions. We have 20 office locations throughout Ohio, including our main office in Akron.
Due to the serious nature of tractor-trailer accidents, the federal government has imposed trucking industry regulations that must be followed by all truck companies, truck drivers and any involved third party. These regulations are meant to promote truck and truck driver safety. Unfortunately, these regulations are broken or ignored far too often. Our legal team has extensive knowledge of all applicable truck laws and is skilled in finding the causes of accidents and establishing liability.
We will leave no stone unturned as we investigate potential smoking guns such as:
Improper maintenance checks
Failure to address known mechanical problems
The Number-One Mistake That Can Damage Your Truck Accident Claim
Did you know that the truck driver and the trucking company can destroy evidence that might help your case? The only way this can be legally prevented is when your attorney sends a spoliation letter that prohibits the defendants from destroying any information relevant to the accident and your claim.
Client Testimonials
If it hadn't been for Mr. Chester Attorney At law, I probably would have settled too soon.
– George C.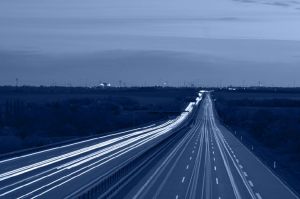 Featured Service
Truck Accidents
Request A Free Truck Accident Book And Talk To One Of Our Lawyers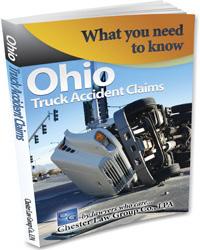 We invite you to download or request a free copy of our book, "What You Need To Know About Ohio Truck Accident Claims," and then contact us for a complimentary case evaluation. Our truck accident attorneys can help you understand your rights and the best options for advancing your claim.
Free Consultations | No Fees If We Do Not Win Your Case