Lawyers for Car Accidents in Ohio
Auto accidents account for many of the personal injury claims in Ohio today. However, as an accident victim, you should not have to accept boilerplate legal representation from a lawyer just going through the motions. You deserve to work with a car accident lawyer who will take your injury claim as seriously as you do. Call the Chester Law Group to retain one of the most experienced team of car accident attorneys in Ohio. With representation, our lawyers and staff will begin collecting evidence, protecting your rights and shielding you from aggressive insurance companies.
Our Car Accident Lawyers Are Willing To Fight For You
At Chester Law Group Co. LPA, each case our car accident lawyers take is important to us. We realize that without our help, car accident victims may be left without rightful compensation to address their car crash injuries, medical expenses, lost wages, and pain and suffering.
When you work with us, you can expect aggressive legal advocacy. Our car accident lawyers know that the big insurance companies are notorious for trying to take advantage of accident victims — often refusing to compensate fairly. Our team of car accident lawyers is here to look out for you.  Our car accident lawyers do not let insurance companies bully our clients. If the insurance adjusters do not offer a fair settlement, we never hesitate to advance a case to trial.
Our law firm focuses on car accident and personal injury claims, and we have extensive experience addressing a range of accident types, including:
Public transportation accidents
Distracted driving accidents
Timing Is Important After A Car Accident. Contact Our Experienced Car Accident Lawyers Today.
The sooner you contact our law firm, the sooner we can begin protecting your legal rights. Our car accident attorneys are in Akron and 18 other cities throughout Ohio. Call us at 800-218-4243 to learn more or use our online inquiry form.
Client Testimonials
Attorney Chester provides a very valuable service.
– Alvin S.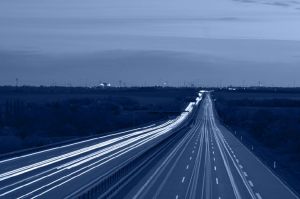 Featured Service
Motorcycle Accidents
Request A Free Motor Vehicle Accident Book And Talk To One Of Our Car Accident Lawyers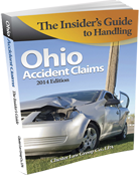 We invite you to download or request a free copy of our book, "The Insider's Guide to Handling Ohio Accident Claims," and then contact us for a complimentary case evaluation. Our Akron car accident lawyers can help you understand your rights and the best options for advancing your claim.
Free Consultations | No Fees If We Do Not Win Your Case