Wrongful Death Lawyers
in Ohio
Dealing with the sudden death of a loved one is heartbreaking for family members. Life comes to a complete halt as you try to comprehend what has happened. When your family member was killed by the negligence of another person, it can be even more difficult to process. Wrongful death statutes vary from state to state, but in Ohio, a wrongful death is when a loved one dies as the result of the negligence, default, or wrongful action of another individual. A wrongful death lawsuit involves a claim for injuries by the surviving family members of a deceased person to receive compensation for damages due to the unexpected death. If you lost a loved one due to the careless action or inactions of others, contact an experienced wrongful death lawyer immediately to discuss your case.
It is important to understand that a wrongful death is a separate entity from any criminal charges that the alleged killer may face in a court of law. You should also remember that any monetary damages in a wrongful death lawsuit are for compensating surviving family members for pain and suffering.
While legal issues may be the furthest thing from your mind at this time, it is important to consider bringing a wrongful death claim. Your family may be entitled to financial compensation for the great loss you have endured. If you or your family has experienced a loss as a result of negligence, intentional wrongful actions, or default of another individual, you may want to consider hiring a wrongful death attorney to help you receive compensation for your pain and suffering.
NEED MORE INFORMATION?
ORDER OUR FREE BOOK ON WRONGFUL DEATH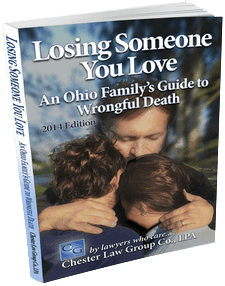 Attorney David Chester is the author of an important book on wrongful death in Ohio. We encourage you to download a free copy of "Losing Someone You Love: An Ohio Family's Guide To Wrongful Death" or request one be mailed to you. Then contact our wrongful death lawyers to schedule a free consultation to discuss your specific matter
Wrongful Death Case Results
Traumatic Injury to Mother and Unborn Child/ Cuyahoga County/ Premises Liability/ Wrongful Death.

Our pregnant client was severely injured by a motor vehicle while sitting on a bench in front of a commercial establishment. Injuries resulted in a child born with severe brain damage and multiple disabilities. Sadly, the child died within a year of the accident. Liability attached to the premises owner for unsafe condition of the customer parking in relation to the bench. Our investigation uncovered a prior incident and notice to the premises owner of the unsafe condition. Primary recovery from the premises owner for Injuries and Wrongful Death.

Awarded: Total awarded for injuries and Wrongful Death: $985,000

WRONGFUL DEATH: ELDERLY MICHIGAN MAN. ONE-CAR OHIO ACCIDENT. OVER $1,000,000 IN ECONOMIC DAMAGES.

Our client, an elderly Michigan man, was killed when his friend lost control of the vehicle the friend was driving in Ohio. Our client left behind a loving wife and daughter. Economic damages, such as lost wages, were over $1,000,000. The insurance company for the party at fault fought liability and injury causation during litigation but a settlement was reached in January 2014 just before trial.

Awarded: Confidential Settlement; January 2014

WRONGFUL DEATH: ONE-CAR ACCIDENT: HUSBAND FROM LEBANON, OHIO KILLED. CONFIDENTIAL SETTLEMENT.

Our client, a male Ohio resident from Lebanon, Ohio, was killed in a one-car accident while he was a passenger in the vehicle. The driver of the vehicle lost control and all four people in the vehicle were killed. Our sincere condolences go out to his family. There was not enough auto insurance.

Settlement: Insurance limits; February 2014

CAR ACCIDENT: WRONGFUL DEATH: MIDDLE-AGED NORTHEAST OHIO MAN DIED. ALMOST $900,000 IN ECONOMIC DAMAGES.

Our client was a middle-aged man from northeast Ohio. He was killed in an auto accident. His future lost wages and other economic damages totaled almost $900,00. Liability was in doubt on this case. We argued that the party at fault crossed a double yellow line on the road. The case was settled before a jury trial was necessary. Insurance was insufficient.  Our sincere condolences to his family. Litigation Co-counsel was Lynn Lazarro.

Settlement: Confidential Settlement; January 2014

MEDICAL MALPRACTICE: WRONGFUL DEATH: $850,000; FAILURE TO DIAGNOSE TOXIC KIDNEY STONE.

Our client, an Ohio resident in her eighties, went in for treatment of kidney stones. It was our position that the doctor did not do the proper testing to determine if the kidney stones were toxic. When the doctor dissolved the kidney stones, the toxic remains killed our client. We co-counseled this claim which settled for $850,000 before trial. There was very little in economic damages due to our client's advanced age. We are sorry for her family's loss.

Awarded: $850,000; January 2013

WRONGFUL DEATH: RAILROAD ACCIDENT: 12-YEAR-OLD BOY KILLED. CONFIDENTIAL SETTLEMENT.

Our client was a 12-year-old Northwest Ohio boy who was out walking near parked train cars in his backyard. The railroad company moved the trains and ran over the little boy. We argued that the railroad company was negligent for not inspecting the train tracks before moving train cars and for violating their own safety protocols. After extensive litigation discovery, we negotiated a confidential settlement in November of 2013. Liability was very weak. Confidentiality and secrecy are often conditions of settlement in these types of cases. Litigation co-counsel was Larry Scanlon.

Settlement: Confidential Settlement: November 2013

WRONGFUL DEATH; YOUNG WOMAN KILLED IN TRUCK ACCIDENT | LICKING COUNTY WRONGFUL DEATH. INSURANCE POLICY LIMITS.

An 18-year-old female from Newark was in a drunk driving truck accident after a truck being driven by man from Westerville ran a red light. The accident occurred on SR 310 in St. Albans Township. She died while on route to the hospital. In this case there was not enough insurance to come anywhere close to fully compensate the family of the deceased.

This happens quite often in wrongful death cases. The party at fault has little or no insurance or leaves the scene for fear of being arrested. The client does not have enough auto insurance to cover the medical bills or injuries sustained. Most of the time in Ohio, the party at fault has no assets to recover, which makes the bad situation even worse.

Settlement: Insurance Policy Limits

WRONGFUL DEATH: TRAILER CRASH; HUSBAND/FATHER KILLED. INSURANCE POLICY LIMITS.

Our client, an Ohio resident, husband and father, was a passenger in a vehicle pulling an enclosed trailer. The driver of the vehicle failed to negotiate a left hand turn and our client was ejected from the vehicle and subsequently died. We are sorry for his family's loss. Limited auto insurance.

Settlement: Insurance Policy limits

WRONGFUL DEATH: AUTO COLLISION: 82-YEAR-OLD WOMAN: LEFT OF CENTER IMPACT. INSURANCE POLICY LIMITS.

Our client, an 82-year-old woman from Columbus, Ohio, was killed in an auto collision in Franklin County, Ohio. The party at fault went left of center and struck the vehicle my client was in. Sadly, my client suffered for a period of time after the collision and subsequently died as a result of her injuries. We are sorry for her family's loss. Insurance was insufficient.

Settlement: Insurance Policy Limits
DISCLAIMER: When necessary, Chester Law Group with client consent teams up with litigation co-counsel with trial experience in medical malpractice claims to help clients achieve the best results possible.  The results are specific to the facts and legal circumstances of each of the clients' cases and should not be used to form an expectation that the same results could be obtained for other clients in similar matters without reference to the specific factual and legal circumstances of each client's case. Litigation co-counsel is listed where appropriate.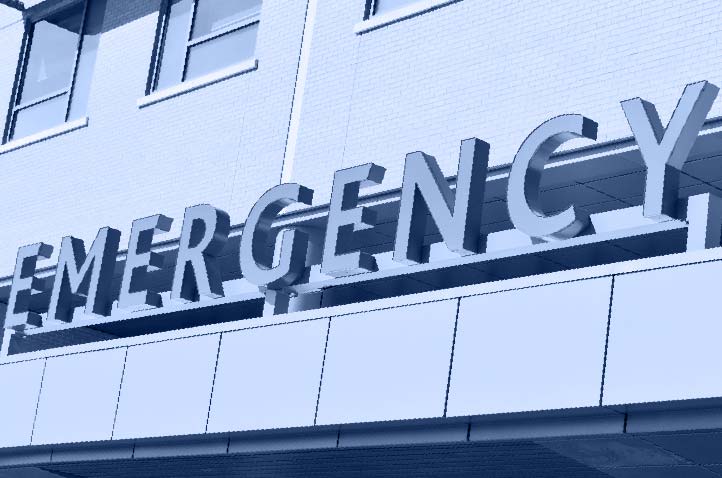 Client Testimonials
If it hadn't been for Mr. Chester Attorney At law, I probably would have settled too soon.
- George C.
Attorney Chester helped me to understand my rights and get the proper attention for myself.
- Grace R.