Ohio Wrongful Death Lawyers
At Chester Law Group, we understand the emotional and financial toll that a wrongful death can take on a family. That's why we are committed to providing our clients with compassionate and effective legal representation.
With over 20 locations throughout Ohio, we are conveniently located to serve families in their time of need. Our experienced Ohio wrongful death attorneys have helped countless clients navigate the complex legal process of a wrongful death claim, and we are here to assist you in any way we can. Contact us today, and let us fight for the justice and compensation you and your family deserve.
Compassionate Support for Your Family
Our Ohio wrongful death lawyers understand that losing a loved one is one of the most difficult experiences a family can face. That's why we provide compassionate support and guidance to our clients throughout the legal process. We work closely with families to ensure their emotional and financial needs are met, and we offer resources for grief counseling and other support services as needed. You can count on us to help you get through this difficult time.
Our Approach to Ohio Wrongful Death Claims
The experienced attorneys at Chester Law Group take a thorough and strategic approach to handling Ohio wrongful death claims. We conduct a comprehensive investigation to identify all parties who may be liable and work with expert witnesses to establish causation and damages.
We are dedicated to pursuing maximum compensation for our clients and use cutting-edge technology to support our case. Our compassionate approach ensures that our clients receive the support they need throughout the legal process.
Proven Results From our Team of Wrongful Death Lawyers in Ohio
Chester Law Group has a proven track record of successfully handling a wide range of Ohio wrongful death claims. We have secured significant settlements and verdicts for our clients in cases involving car accidents, medical malpractice, workplace accidents, and more.
Our approach to each case is tailored to the unique circumstances and needs of our clients, with a focus on personalized attention, thorough investigation, and aggressive advocacy. We leverage our resources and cutting-edge techniques to support our clients' cases and maximize their compensation. Our clients' satisfaction and well-being are our top priority, and we are committed to fighting for justice on their behalf.
Get the Justice You Deserve From the Ohio Wrongful Death Attorneys
Wrongful death cases are among the most difficult and emotional legal matters that individuals and families face. At Chester Law Group, our Ohio wrongful death lawyers understand the pain and loss you may be experiencing, and we are committed to providing compassionate support and expert legal representation to help you seek justice and closure.
With over 20 locations across Ohio, our experienced attorneys are ready to fight for your rights and your loved one's memory. We take a strategic and comprehensive approach to handling wrongful death claims, and our proven track record of success speaks to our dedication to achieving the best possible outcome for our clients. Contact us today to schedule a free consultation and learn how we can help you and your family during this challenging time.
*Results are based on specific factual and legal circumstances of each case. Results vary.
Client Testimonials
I would like to thank attorney Chester. Without him I would have held off care for fear of the medical expenses. After talking with him, I was able to get the care that I needed. I only wish I'd talked to him sooner.
– Aaron H.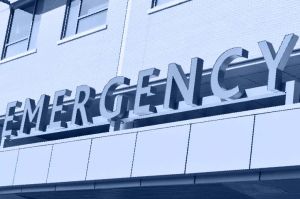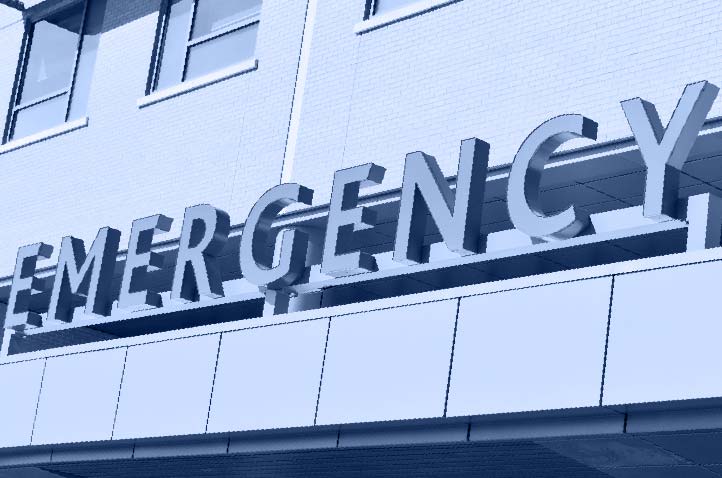 Featured Service
Serious Injuries
Need More Information? Order Our Free Book On Wrongful Death.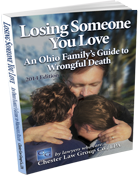 Attorney David Chester is the author of an important book on wrongful death in Ohio. We encourage you to download a free copy of "Losing Someone You Love: An Ohio Family's Guide To Wrongful Death" or request one be mailed to you. Then contact our wrongful death lawyers to schedule a free consultation to discuss your specific matter
Free Consultations | No Fees If We Do Not Win Your Case