An Ohio Disfigurement Attorney for Burn & Scar Cases
Disfigurement can have a profound impact on a person's life, causing physical and emotional pain, and affecting their ability to work and enjoy life as they generally would. If you have suffered disfigurement due to someone else's negligence, it's important to hire an experienced Ohio disfigurement attorney who can help you seek compensation for your injuries.
The Chester Law Group has a proven record of successfully handling disfigurement cases and achieving results for our clients. Contact us today for a free consultation with an experienced Ohio burn and scar injury attorney.
What Constitutes a Disfigurement?
Disfigurement can take many forms, and the type of injury suffered will impact the compensation that you can seek. Scarring is one of the most common forms of disfigurement, and it can be caused by a wide range of incidents, from car accidents to dog bites. Burns can also cause significant scarring and may require extensive medical care.
Amputation, whether of a limb or a finger, can also have long-term effects on a person's life. Facial injuries, such as those caused by broken bones or lacerations, can be particularly devastating as they affect a person's appearance and may require multiple surgeries.
Regardless of the type of disfigurement you have suffered, our burn and scar injury attorneys can assist you in filing a claim for the most favorable outcome.
What Types of Burns and Scars Do We Handle?
As the preeminent Ohio disfigurement attorneys, our firm can handle a wide range of cases involving burns and scars caused by various incidents. For burns, we can represent clients who have suffered burns from auto accidents, workplace accidents, explosions, and fires caused by defective products. We also represent clients who have suffered scarring from dog bites, slip and falls, or any other incident that causes severe scarring or disfigurement.
Our attorneys have experience assessing medical evidence related to burn and scar cases, working with expert witnesses to prove fault, and calculating the compensation our clients are entitled to. Whatever the cause of your burn or scar, you can count on the Chester Law Group to help.
Disfigurement Settlement Considerations
There are several legal considerations that we take into account in disfigurement cases. First, the damages you can seek will depend on the type and extent of the disfigurement and the impact it has had on your life. This may include compensation for medical bills, lost wages, and pain and suffering.
Furthermore, there is a statute of limitations that dictates how long you have to file a claim following the injury that caused the disfigurement. In Ohio, the statute of limitations for this type of injury is two years from the date of the injury.
Another, and possibly the most significant consideration to take into account when dealing with a disfigurement claim, is how we can prove fault. Proving fault in disfigurement cases can be complex and may require the use of expert witnesses such as medical professionals and accident reconstructionists.
How Our Ohio Disfigurement Lawyers Can Help
The Ohio scar and burn injury attorneys at Chester Law Group are well-versed in handling these types of cases and can provide invaluable assistance to those who have suffered disfigurement due to another party's negligence. Our attorneys have extensive experience in assessing medical evidence, working with expert witnesses, and negotiating with insurance companies to obtain the maximum compensation possible. We are committed to providing personalized attention to each case and working with clients to achieve the best possible outcome.
We provide experienced legal assistance and work on a contingency basis, meaning that we only get paid if we win your case. This takes the financial risk away and allows you to focus on your recovery rather than worrying about how you will pay for legal fees.
Finally, our firm has recovered millions of dollars in compensation for our clients in disfigurement cases. We are willing to do whatever it takes, including using our money to take your case to trial if necessary to ensure you receive the justice you deserve.
Contact Chester Law Group Today
If you or a loved one has suffered disfigurement due to someone else's negligence, you can count on Chester Law Group to provide the experienced legal counsel you need to get through this challenging time. Contact us today to schedule a free consultation with one of our Ohio scar and burn injury attorneys.
*Results are based on specific factual and legal circumstances of each case. Results vary.
Client Testimonials
If it wasn't for attorney Chester, I would have been in a very bad situation. Thank You for being available for me.
– George W.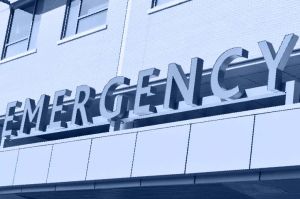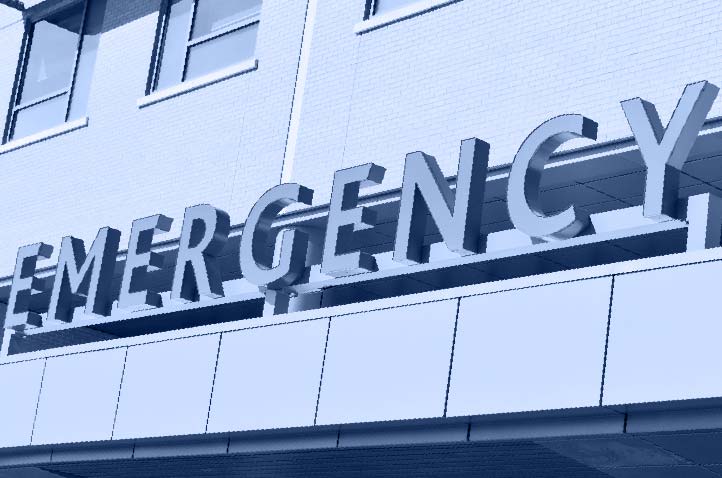 Featured Service
Wrongful Death
Need More Information? Order Our Free Book On Wrongful Death.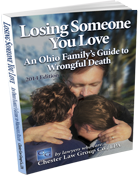 Attorney David Chester is the author of an important book on wrongful death in Ohio. We encourage you to download a free copy of "Losing Someone You Love: An Ohio Family's Guide To Wrongful Death" or request one be mailed to you. Then contact our wrongful death lawyers to schedule a free consultation to discuss your specific matter
Free Consultations | No Fees If We Do Not Win Your Case