Ohio Personal Injury Lawyers
Call Now And Get Help Today!
800-218-4243 toll free 24/7
Free Legal Guides!
Personal Injury Lawyers. I'm Here Because:

Auto Accidents


Motorcycle Accidents


Pedestrian Accidents


Truck Accidents


Medical Malpractice


Wrongful Death


Industrial Accidents


Serious Injuries


Premises Liability


Product Liability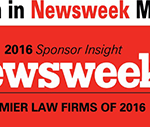 [contact-form-7 404 "Not Found"]
Video Center
Without the services of Attorney Chester, I would not have known where to go to get help. I would have been injured and not known the extent of my injury, where to go for medical treatment, or know who to talk to about compensation for my pain and suffering.
-Maggie G
More Client Testimonials
Ohio Personal Injury Law Firm
Life is full of challenges after being injured in an accident. What if you do not have adequate medical insurance? How can you afford your medical bills? What if you cannot work and earn an income? Will you have to file for bankruptcy? Who can be held accountable for your pain and suffering?
These concerns can plague a family at a time when its main focus should be on recovery. Fortunately, help is available. By working with the right law firm, you can recover fair compensation to address your medical bills, lost wages and the suffering you have endured.
How To Choose The Right Law Firm For You
At Chester Law Group Co. LPA, we have been helping accident victims throughout Ohio for a long time. We have 20 office locations throughout the state, including our headquarters in Akron. We only focus on personal injury cases, and our attorneys have more than 190 years of combined legal experience.
After a car accident or any other type of serious accident, there are many law firms to choose from. However, not all lawyers are the same. When searching for legal representation, it is important to look at the firm's case results. While no one can promise a specific outcome, past success can indicate the dedication given to each matter and the experience of the firm handling that particular kind of case. At our law firm, we have helped thousands of clients secure favorable settlements and verdicts — including million- and multimillion-dollar cases.
Another factor that can help in your decision-making process is learning how past clients feel about the law firm. What was their experience like working with the attorneys? Did they receive the personal attention they needed? Was their legal team fully committed to the success of their case? Rather than tell you about the trust we have earned from the people we represent, we invite you to hear directly from our past clients by watching their video testimonials.
What Does It Cost To Pursue A Personal Injury Claim?
When you work with our law firm, we will handle all upfront case-related expenses to advance your claim. You will only be required to reimburse these expenses if we recover money for you. If we are unsuccessful in your claim, you will not owe our law firm anything.
Get The Legal Help You Need. Contact Us.
Want more information on any aspect of the personal injury process? Request a copy of our free personal injury books or contact our law firm at 800-218-4243 to speak directly with one of our personal injury attorneys.
Free Consultations | No Fees If We Do Not Win Your Case