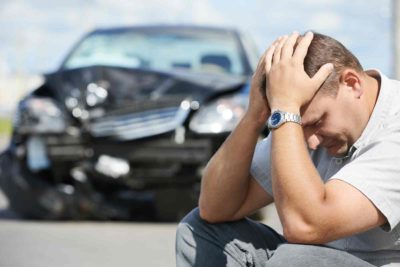 Car accidents are common sources of injury in the United States, with Cleveland, Ohio being no exception. Around 100,00 people are injured in car accidents in a given year, and deaths caused by traffic accidents have risen since 2015 for Cleveland crashes. If you are a driver, it's likely you may be in an accident at some point in your life, and if this happens, you will need to know what to do. Filing an injury claim for an auto accident injury is a process with many steps. An auto accident injury lawyer in Cleveland, OH can help you file your claim and ensure that you receive the compensation for the accident that you are owed.
When Should I File My Auto Accident Injury Claim?
As soon as you have been in a Cleveland, OH car accident, you should begin steps to file an auto accident injury claim. The claim should include the following details:
Your name and the policy number of your insurance

The beginning and end date for your insurance

Your driver's license

Date and time of the auto accident

Names, addresses, and phone numbers of drivers, passengers, and witnesses involved
Keep in mind that you may need to file a separate claim with your car insurance company as soon as you can. This will be especially important if your vehicle was damaged in the crash, as your insurance claim will ensure that you receive enough to cover the cost of repairs. The contact information for your car insurance company can usually be found on your insurance card or in the policy documents.
Handling a Bodily Injury Claim
When you are hurt in a car accident, there are certain steps that can make the process of dealing with a personal injury claim easier. Remember to:
Visit a doctor immediately

Take photos of the accident and surrounding area

File a police report and make sure to request a copy.

Write down everything related to your injury, including work time you may have missed

Hire an attorney
Throughout the claims process, make sure that you retain and record every document that you receive detailing your recovery process in the aftermath of the accident. Medical documents and bills are important to keep, as well as a report of the working time you lost on account of your injuries. Even smaller bills, such as the cost of a cab while your car is in the shop, are important to keep as you may be able to have all of these expenses covered in your claim. The strength of your claim will depend on these documents.
4 Steps of Filing an Auto Accident Injury Claim
There are four basic steps to filing an auto accident injury claim:
Legal Representation:

You will

want to connect

with a Cleveland

,

OH attorney who will work with you on your claim.

Meeting:

Y

ou will meet with your auto accident lawyer to discuss the coverage that your insurance provides and the details of the incident and your injuries

Evaluation:

You will receive an evaluation of damages that are owed to you as a result of the accident. This will cover injuries, time lost at work, emotional distress, etc.

Resolution:

Resolution and closing of the case, including payments made as appropriate

Filing and closing an injury claim can be done without a lawyer, but a Cleveland, OH attorney can help expedite this process and make sure that you are filing every step as needed.
Coverage for Injury Claims
The coverage for injury claims depends on the situation. If you are not at fault for the accident, you will typically be covered by the other party's bodily injury liability coverage. Some states have a 'no-fault' system, where you would pay for your own injuries regardless of culpability, but Ohio is not one of them. Other optional medical coverages that can help cover the cost of your injuries include:
Medical payments coverage –

These help cover the cost of injuries suffered by your passengers, injuries to you if a car hits you as a pedestrian, and dental care resulting from a car accident.

Uninsured/underinsured coverage –

Coverage for injuries sustained in an accident where the driver has little or no insurance to cover your costs
If there are issues in getting compensation for your auto accident injury, these may be avenues that are worth exploring.
Reach Out to an Auto Accident Attorney in Cleveland, Ohio Today
If you have been hurt in a Cleveland, Ohio auto accident and want to file an injury claim, contact the Chester Law Group today for advice. Our team is ready to assist you in pursuing the maximum compensation that your incident allows.