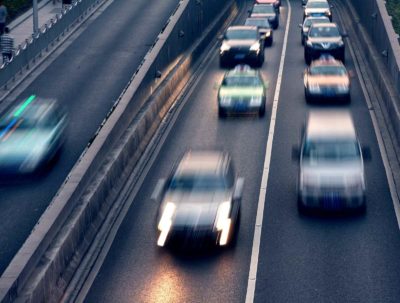 Have you been involved in a semi-truck accident in Ohio? If you were driving an automobile, the results can be devastating. In about half of commercial truck accidents, the semi truck driver is at fault.  Consider the fact that an average loaded semi-truck weighs around 80,000 lbs. and the average car weighs around 3,000 lbs. The difference in size and weight means that any collision will bring about serious consequences and possibly fatal injuries.  
Serious truck accidents can change your life forever and take away your independence. These kinds of cases can be very complex in proving negligence and liability. If you have been seriously hurt or have lost a loved one in an Ohio car and truck accident, you need to call in a truck accident attorney to put the law on your side. Contact the Ohio truck accident attorneys at the Chester Law Group for a free consultation at (800)218-4243 today. The Chester Law Group handles serious injury accidents, automobile accidents, truck accidents, motorcycle accidents and wrongful death accidents in Ohio and can guide you through the personal injury process for your claim.
What Causes Truck Accidents in Ohio?
Can you imagine a semi truck drifting across into your lane or perhaps being sandwiched between two trucks as they merge onto your space? Semis make quick lane changes at high speed and are often carring huge loads. The size and speed of their trucks often mean that these drivers cannot see the smaller vehicles on the road, especially if they are not following proper safety protocol for commercial trucks.
There are many reasons why truck accidents happen in Ohio. Quite often, truck drivers put in more hours than they are legally permitted to drive in an effort to meet their deadlines. This makes it very common for the drivers to feel fatigued and fall asleep at the wheel. In other cases, they may be carrying unstable truck loads that can cause them to tip over. Remember, large trucks are far less maneuverable than automobiles.
The semi truck driver may not be inspecting the vehicle on a regular basis, which can lead to brake and tire issues. A number of truck accidents occur due to tire blowouts. Other difficulties include poorly designed roads with poor visibility that can be complicated by bad weather conditions. And, of course, we have overcrowded roadways. Nevertheless, the trucking company is responsible for making sure their drivers are safe and are obliged to compensate you and your family for any losses as a result of a semi truck accident.
What Should I Do After My Ohio Truck Accident?
You should also make sure you have enough evidence regarding your accident. If you can, take photographs of the accident, including road conditions, vehicle position and any statements made by the trucker. In Ohio, which is a one-party consent state, the other party does not even have to know you are filming them or consent to it. Getting the other party on tape admitting fault can avoid a lot of headaches later, when negligent or forgetful drivers may change their stories. A trucker who is verbally sorry for what he did today may change his tune once he realizes the full extent of his liability, especially if there are insufficient insurance policy limits involved.
Find out if there are any witnesses, and if so, try to get statements from them. Note the weather conditions. Chances are. if you are involved in a commercial truck accident, there will be a policeman on the scene recording information for you, but of course, it is always better to have as much information as possible. Documentation from the day of the accident is crucial. Whether you were sent by ambulance to the hospital or you drove yourself later, documentation is needed to process your claim.  
Should I Accept a Settlement for My Ohio Truck Accident?
Before you agree to settle, make sure to talk with a truck accident lawyer. Because Ohio truck accidents often result in severe injuries and fatalities, the trucking companies and insurers will try to minimize their liability by settling your case quickly. Chances are, you will not know what you or your loved one's case is worth and will accept it without knowing the impact your injuries could have on you in the future.
So how do you get paid for medical bills, pain and suffering, and possible future losses from an Ohio truck accident? Regardless of who appears to be at fault, collect all your current medical bills and submit them to your insurance company. You may have multiple bills from the emergency room, doctors, chiropractor, scans and EMTs.  Make sure you make copies for yourself.  
It is important that you have up-to-date car insurance as well as health insurance to avoid out-of-pocket fees. If you have been involved in a serious truck accident and have life-threatening injuries or perhaps a fatality has occurred, you need to contact a wrongful death or personal injury attorney that is familiar with cases involving Ohio truck accident. An experienced truck accident lawyer will find all applicable insurance policies to ensure you are fully compensated for any accident related injuries caused by the trucker's carelessness.
Consult with a Truck Accident Attorney in Ohio About Your Case
Semi truck accidents often involve serious injuries that could lead to disabilities, long-term medical care, and loss of your ability to earn wages in the future. The Chester Law Group is a personal injury law firm experienced  in serious car, motorcycle, and truck accidents that lead to severe injuries or damages. If this sounds like your situation, then let us guide you through a personal injury settlement. Your personal injury lawyer will advise you every step of the way.
Ask for a free copy of my book Ohio Truck Accident Claims: What You Need To Know.  Call the attorneys at Chester Law Group today to get the help you want from people that you can trust at (800)218-4243.