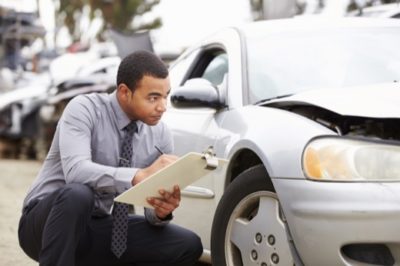 Anytime someone is involved in a car accident in Cleveland, Ohio, things can be very difficult. Between the need to deal with the other drivers, contact witnesses, report to insurance companies, get medical attention, and speak to the police, it can seem like one hassle after the other. Perhaps even worse, you have to follow all of these threads and tie up every loose end without the use of the vehicle damaged during the accident. These situations can be extremely stressful and complex. With so much frustration, it is no wonder that many Ohio residents who are hurt in a car wreck choose to accept the first car accident settlement offer they receive from the insurance company.
Though tempting, you should never accept the initial car accident settlement without first speaking with a lawyer. No matter your situation, a car accident attorney in Cleveland, OH can help you to recover the largest possible car accident settlement.
Lawsuits and Car Accident Settlements in Cleveland, Ohio
Often in the days, weeks, and months following an accident in which you or a loved one is injured, the insurance company will offer you a settlement. This settlement is nearly always the bare minimum, seldom enough to cover the costs involved, and should always be negotiated. Sometimes, it is necessary to file a lawsuit to recover the maximum amount of compensation for your needs, and this requires the help of a car accident attorney.
While they were hired to represent the best interests of their policyholders, at the end of the day, most car insurance companies are largely only concerned with their own bottom line. They will try to settle their claims early, reaching out to victims and loved ones to offer quick, easy, low-ball settlements with the promise of putting this mess behind you quickly and easily. However, tempting though those settlements may be, you should not accept any settlement, or even talk to an insurance company about the accident details (beyond your initial report) without first consulting a car accident attorney in Cleveland, OH.
Your car accident lawyer will be able to advise you as to when is the proper time to proceed with a lawsuit during initial negotiations. When and if you do sue, you should know that these lawsuits are frequently settled before going to trial. However, should your car accident case in Cleveland go all the way to court, your car accident attorney will work hard to argue your case and present comprehensive evidence to guarantee you the largest possible award.
In most car accident cases, your lawsuit will be against an insurance company rather than the other driver. However, in some cases, you may sue the driver or other persons involved. Your car accident attorney will be able to advise you as to the best course of action if and when you need to file a lawsuit to receive your car accident settlement in Cleveland, Ohio.
Considering Your Damages After a Car Accident in Cleveland, Ohio
In the months after your Cleveland, OH car accident, you and your attorney will be spending a good amount of time in negotiation for your car accident settlement. If these negotiations fail to produce a satisfactory result, the claim will likely continue by way of a lawsuit, which takes even more time. After the suit is filed, it could be months before your case goes before the court. However, negotiations continue during this period, and the reality of a looming court date often gives you and your attorney a little leverage to urge the insurance company to offer a better car insurance settlement to save the company the expense and effort of going to court to fight you.
Consult with a Car Accident Lawyer in Ohio About Your Car Accident Settlement
During these negotiations, your Ohio car accident attorney will help you recover total damages from your car accident, including economic and non-economic damages. You and your car accident attorney will meet to discuss your individual case, but be sure to include both economic damages such as vehicle repair, medical bills, and lost wages in your calculations, as well as non-economic damages such as pain and suffering, emotional distress, loss of consortium, and possibly punitive damages if the driver was grossly negligent in the accident. Depending upon the nature of your damages, sometimes you will need to sue the driver as well as the insurance company. Your car accident attorney from the Chester Law Group in Cleveland, Ohio will be able to advise you as to the best way to recover maximum compensation for your car accident settlement.