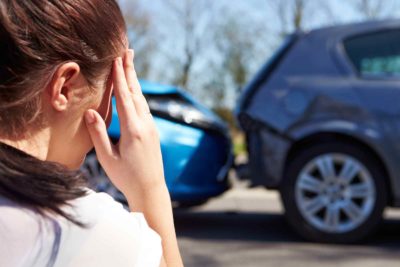 Every year in Cleveland, Ohio, car accidents change the lives of thousands of citizens, many who suffer from serious injuries as a result. As anyone involved in a Cleveland, OH car accident can tell you, the following weeks and months are very stressful and demanding. However, for those with a car accident injury, the state law of Ohio ensures that you are entitled to receive compensation from the at-fault driver for your injuries, lost wages, and other damages. This compensation can help you with medical costs, ensure that you do not suffer due to loss of wages during your recovery, and improve your quality of life as you move forward from the accident.
Moreover, compensation for car accident injuries in Cleveland, OH isn't that hard to get – in fact, if you've been injured in a car accident, insurance companies may already be offering a settlement to you. However, be wary of these types of initial offers. In order to ensure that you receive the maximum possible compensation, you will have to work with a car accident attorney in Cleveland, Ohio.
The Evidence Considered by Your Car Accident Lawyer in Your Cleveland, Ohio Injury Case
Your accident lawyer will consider all of the evidence related to your Cleveland, OH car accident injuries. Chiefly among these are your medical costs and lost wages. By using medical records and statements from your employer along with previous financial documents like pay stubs, you will be able to prove the financial impact that the car accident injury has had on your life. To this end, make sure that you do everything that you can to ensure medical records and bills are properly prepared and collected. Have your employer verify your timesheets and your pay stubs in order to strengthen the validity of your lost wages claim.
Second, it is good to consider any future costs for your injuries, as well. This can be a little more complicated since you may not know the cost of any future medical bills and lost wages. However, with the help of a car accident attorney in Cleveland, OH this can be done. A statement from a Cleveland occupational therapist who is familiar with the nature and extent of your car accident injury can help attest to your ability to work and likely recovery time and your doctor may be able to estimate costs for procedures you will likely require, but have not had yet.
Third, you will need to consider intangible or non-economic losses. In serious car accidents in Cleveland, Ohio, plenty of economic damages will occur, but some damages cannot be so easily valued with a dollar sign. Permanent disabilities, pain and suffering, loss of consortium, disfigurement, and other such damages should be included in your compensation. These damages are valued with the help of experts and testimony from friends and family. Frequently intangible losses are the most disputed category of compensation, but an experienced car accident attorney in Cleveland, Ohio will work to ensure that you receive fair and adequate damages.
How to Deal with Insurance Companies after a Car Accident Injury in Cleveland, Ohio
If you have been injured in a car accident in Cleveland, Ohio, you know that the experience can be overwhelming. You are faced with a damaged vehicle to repair, your own injuries to contend with, and perhaps even injured passengers in the vehicle with you. Whatever the nature of your car accident injury in Cleveland, Ohio, you can bet that you will be contacted by multiple parties asking many questions over a short period of time and you will be asked to make decisions about settlements and claims that you have neither the clear head nor the expertise to make confidently. Before you provide any statement of losses to an insurance company, consult a car accident lawyer in Cleveland, Ohio.
Patience is a virtue learned best by those with car accident injuries, as these cases can take time to negotiate even when using an experienced car accident lawyer in Cleveland, OH. Most of these cases will result in a settlement before they go to trial, so it is important to resist taking the first settlement offer, even though it may be tempting to close the book on the matter as soon as possible. These initial low-ball settlements are often not enough to cover your existing losses, to say nothing of the losses not incurred yet due to lost wages or future medical bills. This is yet another reason why you should leave the negotiating to an experienced attorney who can help foster a deal that works for you.
Consult with an Ohio Car Accident Attorney About Your Case Today
Contact the Chester Law Group serving Cleveland, Ohio today and let us help you get the largest possible settlement for your car accident injury.