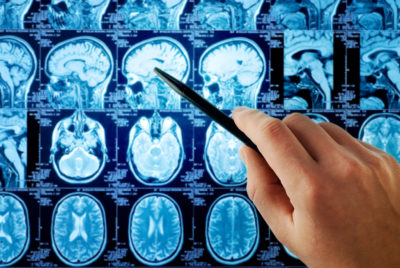 Traumatic brain injury (TBI) is very common with truck, motorcycle, and car accidents. TBI often involves damage to different areas of the brain that generate long-term disabilities and in some cases, pain and even death. Although you may go to the hospital after your Ohio car accident, the complexity of brain anatomy makes it difficult to diagnose and repair. If you are not responding to oral medications, then your Ohio doctor may consider pain pump implants that stimulate the nervous system or release local pain killers. If you are in a car, truck or motorcycle accident, make sure you have a brain scan done immediately and continue to follow through with more scans as TBI tends to be progressive.
In addition to seeking medical attention, you should also make sure to contact a personal injury lawyer about your Ohio car accident as soon as possible to see if you qualify for a settlement. If your accident was caused by the carelessness of another person, you should contact the Chester Law Group in Ohio to speak with a personal injury lawyer and get assistance on what you need to do to protect your rights.  
How Can a Doctor Help My Traumatic Brain Injury After an Ohio Car Accident?
Have you been in car, truck, or motorcycle accident? If so, then it is very likely that you have experienced great pain from your resulting personal injuries. If your chronic pain is not responding to medications, your doctor might need to prescribe neurostimulators or drug pain pumps to help you cope with the pain. These implantable devices can help you manage your pain better and allow you to go back to your normal activities as well as decrease your need for oral medications to improve your quality of life.
These devices have been around at least 30 years, however, new advances in technologies have made them more effective than ever. A major manufacturer of neurostimulators and drug pumps is Medtronic, a medical technology company that creates surgically placed devices that interfere with pain signals before they reach the brain. Neurostimulators send out electrical impulses to the spine and replace pain with a tingling sensation whereas pain pumps deliver pain medication directly to the fluid around the spinal cord and relieve pain with just a fraction of medication needed if taken orally.  The pain system used for your traumatic brain injury depends on the type of pain you have, the severity, and how well you respond to that particular pain treatment. This may require a trial-and-error period to provide the best pain relief for you.  In this article, we will delve deeper into the use of pain pumps and how they can be used to ease severe pain.
How Will My Ohio Doctor Know if Pain Pumps Are Right for My Personal Injuries?
If you are thinking of requesting a pain pump for your personal injuries in Ohio, you will need to consider the
following:
Have you had difficulty feeling relief when using other pain relief methods?

Have you had surgeries and they are not working for you and more surgeries are not recommended?

Are you experiencing untreated dependency on pain medications and just can't continue?

Do you have medical issues that make more surgeries too difficult?
If you answered "yes" to the questions above, then a pain pump might be the best way for you to seek relief for your personal injuries. Before proceeding, you will need to get a drug screening test to see if an implanted pain pump system will work for you before you commit to an implanted system. In general, there are two screening tests you can get. Your healthcare provider will determine the appropriate test to be done. During such a test, your doctor will monitor your particular response to certain drugs during that screening. Your response should be similar to what you would experience with an implantable device.
Generally, your test will take place in a hospital or surgery center.  Once the screening is done, you and your healthcare provider will decide what is appropriate depending on your experience. There are two screening methods that you may be exposed to:
Injection method  –

 This consists of an injection with a small amount of medication to the area in question.

Continuous infusion methods  –

 This is a procedure that involves drug delivery over a few days by infusion and your response is monitored.
With any of these procedures, complications might occur such as bleeding, infection and drug side effects. With that said, this process is completed with a catheter which should be clean and monitored well. Your Ohio doctor will advise that you not continue with the pain pump procedure if you have an active infection or are allergic to the screening medications. During the test, you may experience some discomfort but this will be temporary and should resolve itself within a few hours. These tests will determine whether your pain decreased and whether you had any discomfort. If a pain pump is right for you, your Ohio doctor will discuss how to use the pain pump, care for the area around the catheter, and what activities you can do and what activities to avoid.
What Happens Once I Have Been Approved for a Pain Pump in Ohio?
If you Ohio doctor believes that a pain pump is right for you, then you can move forward with the surgical procedure. The pain pump is placed near the surface of the skin, allowing one easy access to refill any pain medication. Depending on the pain pump's placement and size, you may not be able to see it at all.
The healing period following the surgical procedure will take 6 to 8 weeks and then the pump will become a part of your everyday routine. Patients that were not able to get chronic pain relief from their oral medications have demonstrated that they get relief from their pain pump implants when screened properly and they are able to get around doing their normal everyday activities.
What Happens After My Pain Pump is Installed in Ohio?
As with any implant, you will have to have periodic checkups with your health-care provider to make sure all is working well and possibly to replace your medication. This usually runs around 3 to 4 months depending on your pump size and dosage. It will take time to find the proper dosage for you, however, the newer pain pumps are programmable so your dosage can be programmed during the day depending on you activities to meet your needs. In addition, your pain pump is equipped with an alarm to let you know when there is a problem. You will find more information about pain pump alarms below:
Your alarm will sound when the pump needs to be replaced because it is malfunctioning has a specific beep pattern

Your alarm will sound when the pump needs to be refilled with pain medications has another beep pattern
If you notice an alarm sound, you need to contact your healthcare provider as soon as possible to get assistance. Prior to heading home after your pain pump is implanted, be sure to ask your doctor about the different alarm sounds so you can notice the difference when you get home. In addition, your doctor should also let you know if there are any movements or activities you should no longer partake in after implantation.
You should note that a pain pump will not get rid of all your pain or cure a disease. Instead, it will help you manage your pain situation to provide a better life style.  If for any reason you no longer need your pump or are not happy with your results, your healthcare provider can turn it off or surgically remove it.
Find Out If You Can Get a Pain Pump as Part of Your Ohio Personal Injury Settlement
If you have been in a car, truck, or motorcycle accident in Ohio and your brain or spinal injury was caused by the carelessness of another person, you may be entitled to financial compensation for pain and suffering, medical bills and lost wages. These types of accidents often involve long-term inflammation and severe pain, so you should contact an experienced personal injury lawyer at the Chester Law Group.  This personal injury law firm is experienced in car, truck, and motorcycle accidents involving spinal and brain injuries and can guide you through a personal injury settlement. It is important that you consult with an attorney before you attend a Defense Medical Exam (DME) so that they can advise you every step of the way. Reach out to the personal injury lawyers at Chester Law Group today to get the help you want from people that you can trust.